Service plans for
Branding
It is the process of creating your brand through the planned management of graphic and communication proposals.
All actions, from logo creation, color palette, font type, symbols, and applications (among others), are part of building the brand image.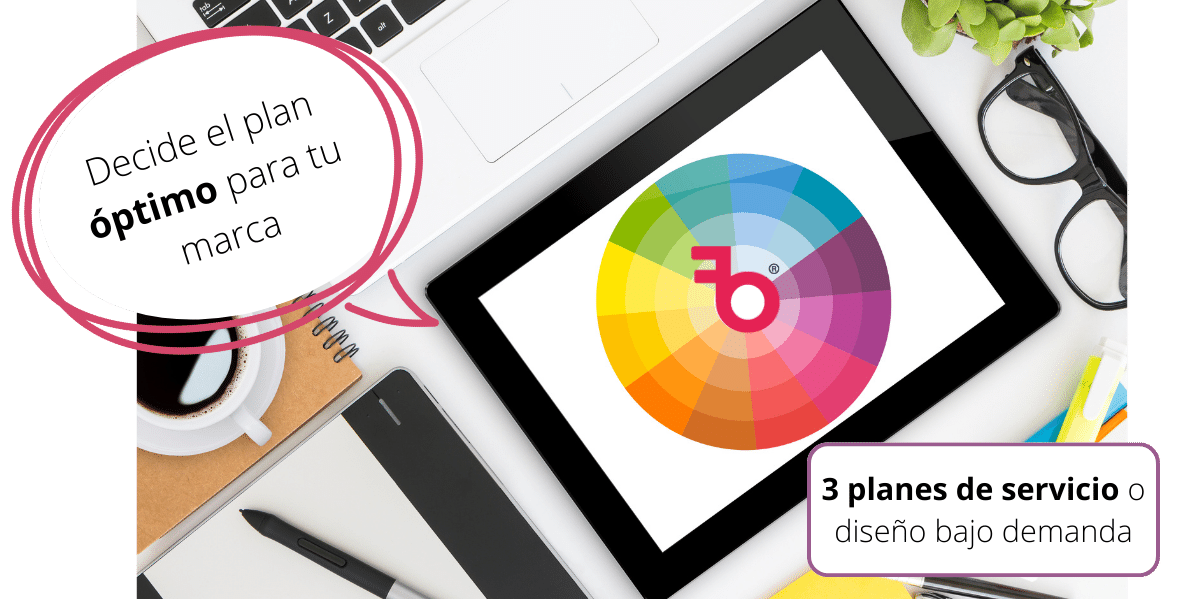 PLANNING
We can assist you with everything from formulating the name for your brand (complete plan) to identifying distinctive elements, color schemes, base fonts, and much more.
INTERVIEW
We have a conversation with you to understand the personality of your brand, the target audience you want to reach, and what you wish to project.
DESIGN
We get to work on designing your logo and various applications it can be used for, depending on the selected plan.
NOURISHING CREATIVE IDEAS THAT MAKE YOUR BRAND SHINE
The importance of a strong image
Having a communication and image strategy helps your brand to be easily recognized and remembered. When you have a branding strategy, you save time and money.
Vectorized*, with light and dark background applications
Primary and secondary font types
RGB, CMYK, and HEX color codes
It's time to shine, discover our Branding plans
Check out this PDF file where you will find a comparative table of our Branding service plans.
Get to know some of our clients: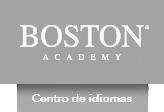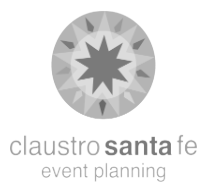 THE ESSENTIALS TO GET STARTED
Vectorized logo with light and dark background applications

Primary and secondary typography

Primary color palette

Logo manual

1 design application



Deliverables: .pdf, .png
Round of revisions: 1
Delivery time: 3 business days
Price: 156.00 USD / one-time payment
Price in Mexican pesos, including VAT. 50% payment is required to activate the service, and the remaining 50% is due prior to the delivery of the files.
PROFESSIONAL IMAGE FOR YOUR BRAND
Includes everything from the Lite image kit plus:
Secondary color palette and icons or symbols

Graphic guidelines

Brand essence

Branding book

3 design applications

Deliverables: .pdf, .png, .ai
Round of revisions: 3
Delivery time: 7 business days
Price: 417.00 USD/ one-time payment
Price in Mexican pesos, including VAT. 50% payment is required to activate the service, and the remaining 50% is due prior to the delivery of the files.
STRENGTH FOR YOUR BRAND'S IMAGE
Includes everything from the Standard plan plus:
Naming

7 design applications

Deliverables: .pdf, .png, .ai
Round of revisions: 5
Delivery time: 12 business days
Price: 712.00 USD/ one-time payment
Price in Mexican pesos, including VAT. 50% payment is required to activate the service, and the remaining 50% is due prior to the delivery of the files.
TAKE A BIG STEP FOR YOUR BRAND
Add-ons for your Branding service
We share with you some related services that can be useful for your brand
Trademark Registration

Photography

Video

Other services
Trademark Registration (Mexico)
We conduct a comprehensive search for your brand name to increase the likelihood of obtaining the trademark registration title from the IMPI (Mexican Institute of Industrial Property). We handle the entire process of trademark registration.
This service includes:
Identification of NIZA class

Nominative and phonetic search

Identification of similar trademarks

Representation and submission of the registration to the intellectual property authority

Registration of a nominative or mixed trademark in one class with the IMPI
Please consider:
The price of the service is for registration in one class. You can use the class search engine to identify the applicable class for your product or service.

The registration is valid in Mexico for a period of 10 years from the date of issuance of the trademark registration title.

After 3 years of using your trademark, you will need to submit a declaration of use (and pay the corresponding fee) to the IMPI.
Investment for trademark registration per class: 381.00 USD
Prices are in Mexican pesos and include VAT. It does not include the response to an IMPI assessment (if required). Please consult with your advisor for additional details.
A picture says more than a thousand word
Nothing sells better than showing what we have. The basic photography plan is used by our clients for simple product photos, installations, their clients and much more.
Currently the cities with coverage for this service are León and for sessions longer than 270 min. We include Aguascalientes, San Francisco del Rincón and Silao.
Basic photography:
Taken with reflex camera or cell phone of medium-high range or higher.
Natural or pocket led lighting
90 min session
10 to 12 photos with levels adjustment
Brightness
Contrast
Saturation
This service does not apply for professional product photography, with model or scenery. If it is still life photography you will have to propose the arrangement of the products.
Session 90 min basic photography: 67.00 USD
Prices include VAT. Ask your consultant for professional photography plans.
Video que atrapa
Las estadísticas demuestran que un video relevante y atractivo genera más interacción que una imagen. Nuestros clientes utilizan el video para mostrar sus productos y establecimientos en acción.
Levantamiento de vídeo semi profesional, sesión de 90 min: 167.00 USD
Incluye: Grabación de video en formato 4K con cámara reflex o celular de gama media alta o superior, con iluminación natural o artificial con pocket led.
Edición de video básico: 28.00 USD por minuto editado
Incluye: Cortes y combinación de video, transiciones sencillas y empate de audio/video. Entregable es un archivo .mp4 comprimido.
Animación tipo 2D motion graphics es un servicio bajo demanda, partiendo desde 12.00 USD por minuto editado en calidad básica. Consulte a su asesor o asesora para cotizar la idea que tiene en mente.
Precios en pesos mexicanos, incluyen IVA.
One last thing...
Brainfood offers you many other services that will make your brand reach as far as you can imagine.
Video Mapping
Speech and voiceovers
Exclusive services in León, Guanajuato
Multimedia booth rental for recording online classes, streaming, voice-over recording, videoconferencing.

Photography studio rental with the basics for a semi-professional product or model shoot.

Networking space for rent in León downtown area, affordable prices, high speed internet, closed circuit, air conditioning.
FREQUENTLY ASKED QUESTIONS
It's always good to know more
What is the difference between the 3 Branding plans?
Each plan offers different options for branding your brand. We recommend downloading the Branding service PDF where it is easier to understand the differences by viewing the comparative table.
Will I receive the editable file of my logo?
We deliver your logo in a vectorized format, which means that it won't deform when resized, allowing you to use it for various applications in the future.
The delivery format is .pdf, and only the .ai file is provided in the standard and complete plans.
How long does it take to be ready?
Depending on the plan you choose, it can take between 3 and 12 business days.
Lite Image Kit: 3 business days
Standard Plan: 7 business days
Complete Plan: 12 business days
How is the planning process?
Depending on the plan you choose, we could start with the selection of the brand name, followed by a brainstorming session that serves as inspiration. Here, distinctive elements (such as isotopes) are defined, as well as color scheme and fonts.
How is the interview process?
We build with you, through an interview, the brand personality and the target audience to establish communication guidelines.
The interview helps us better understand what you want to project with your brand. It is conducted virtually and lasts up to 90 minutes (divided into one or two sessions).
What does RGB, CMYK, and HEX mean?
These are acronyms referring to color codes used in design.
RGB (Red Green Blue): Used for digital purposes, such as social media graphics and WhatsApp images.
CMYK (Cyan, Magenta, Yellow, Key): Used for print purposes, such as brochures, magazines, billboards, posters, etc.
HEX (Hexadecimal): Used as a color code for websites.
Are the fonts included?
In the logo manual or branding book, we will suggest using preferably free-to-use fonts. However, in some cases, certain fonts may require purchasing a license for commercial use and exploitation. Please consult your advisor for more details.
How will it be delivered to me?
It will be uploaded to a shared folder with you. Once delivered, it will remain available for download for 30 days. Another option is to send the file(s) through a file transfer service (such as WeTransfer) with a limited number of days for download.
How does payment for this service work?
Once you select your service plan and complete the contracting form, you will receive the bank account number for the bank transfer in your email. You will need to deposit 50% of the contracted plan to activate your service. We will contact you using the information provided in the form.
Branding with Brainfood Marketing
Do you still have questions about the service?